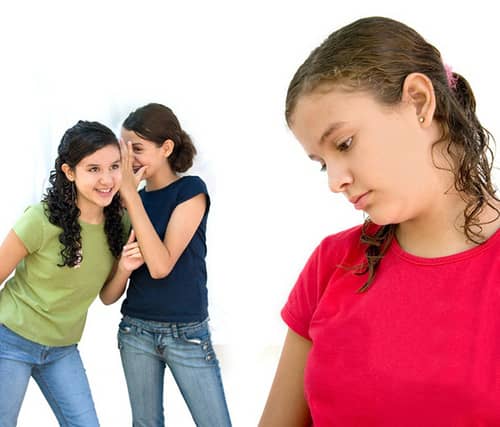 In recent years, there have been more and more news stories about bullying and the impact that it can have on children and teens. It is clear that bullying is a serious problem that must urgently be addressed in schools.
Sadly, reports have shown that children with food allergies are often the targets of bullies. As kids head back to school, we feel this is an important time to address this topic. In this post, we'll discuss ways to prevent bullying, how to determine whether your child is being bullied and if so, how to help.
Last year, the American College of Allergy, Asthma and Immunology (ACAAI) published a shocking study about the incidence of bullying among children with food allergies. Researchers at Jaffe Food Allergy Institute at Mount Sinai found that:
Over 30% of children with food allergies are reported to have been bullied, teased, or harassed because of their food allergies.
In 86% of these cases, the bullying and harassment was repetitive.
Over 40% of these cases involved having their allergen thrown at them or waved in their face.
As you might expect, most bulling came from classmates and peers but surprisingly, over 20% of the cases involved bullying from teachers or other school staff.
Here's a great PSA that Foodallergy.org put together around food allergy bullying.
Bullying would be upsetting for any child but since kids with food allergies already deal with the daily challenge of their allergies, bullying can be especially stressful for these children. Not only does the bullying cause an emotional toll (over 65% reported feeling depressed or embarrassed), potential exposure to their allergens poses a serious, sometimes life-threatening, health risk.
So how can we stop the bullying?
The most effective way is to increase awareness of food allergies and develop anti-bullying policies in schools. FAAN developed a peer education program on food allergies called Be a PAL: Protect A Life™ From Food Allergies. This is a great way to create awareness and understanding of food allergies in the classroom.
StopBullying.gov is another great website with helpful resources for parents, kids, teens and schools. As a parent, it's important to know the signs that your child is being bullied at school kids may not tell you that it is occurring. View signs a child is being bullied.
If you find that your child is being bullied, there are many steps that can be taken to resolve the situation. Here are some ways you can stop bullying.  If your child's school does not have an anti-bullying initiative, work with the PTA and school system to implement one.
For additional resources on bullying and cyberbullying, you can also review information from Safe Supportive Learning website.
-Mallory West
Published: 09/22/2011