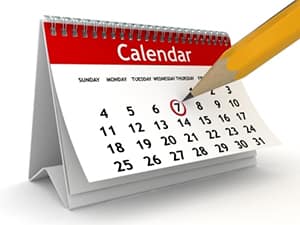 There are many events throughout the year and country that help to raise funds and awareness for food allergies. These events are geared towards medical professionals as well as you, our food allergy families. To help you stay in-the-know, below you will find a list of key 2017 events. This isn't meant as a comprehensive list of all 2017 events, but rather a highlight of a few events in which you may be interested.
The Food Allergy Research and Education ( FARE) group has many events throughout the year, including the FARE Walk for Food Allergy. Each year, tens of thousands of supporters gather in communities across the country at these events. These family friendly community gatherings help to raise awareness of food allergies and critical funds to support FARE's mission. Here are the educational events that have already been announced.
You can visit FARE website to find a walk near you!
Gluten Free and Allergy Friendly Expo– The largest gluten free and allergen friendly event in the US! The expo is held at multiple locations throughout the US. See below for the date and location best for you!
Feb 11-12 in San Diego, CA
April 22-23 in Schaumburg, IL
May 20-21 in Atlanta, GA
June 24-25 in Glendale AZ
July 22-23 in Worcester, MA
Oct 14-15 in Secaucus, NJ
Oct 28-29 in Dallas, TX
Nov 18-19 in San Mateo, CA
AAAAI 2017 Conferencewill be held in Atlanta, GA from March 3-6, 2017. This is a conference for allergists/immunologists, allied health and related healthcare professionals for four full days. Hundreds of educational offerings are available on a variety of topics including: allergic disease; asthma; immunotherapy; food allergy and GI disease; skin disease; PIDD; practice management; new technologies; and health care reform.
The FARE National Food Allergy Conference is an annual event gathering the country's leading food allergy experts and members of the food allergy community for a weekend of world-class programming. This year's event will be April 28-30 in San Antonio, TX. The conference offers educational sessions presented by leading experts covering the latest research, tips and tools. Hundreds of members of the food allergy community from across the country converge to learn, connect and support each other. Living with food allergies can be overwhelming, and there is so much to learn about how to manage day to day. This conference may be able to help you with that!
May 4 – National FPIES Awareness Day
May 8-14 – Food Allergy Awareness Week
May 15-21 – National Eosinophil Awareness Week
Camp TAG (The Allergy Gang)is a one-week day camp designed for children ages 4-12. Locations throughout the United States with varying dates throughout the summer!
In July, APFED's 15th Annual Patient Education Conference on Eosinophilic Gastrointestinal Disorders will be held on July 7-8. This conference focuses on families coming together to learn more about EoE and other gastrointestinal disorders, including management options. This event allows for networking and social interaction with others who may be going through the same thing as you!
The FAACT (Food Allergy and Anaphylaxis Connection Team) Teen Conferencewill be held on Oct 20-22in Cincinnati, OH for children aged 11-23 with food allergies, as well as siblings and parents of these children with food allergies.  There will be separate sessions for parents, siblings and teens as the focus for each group is different.
Do you know of any other events that others may want to participate? Let us know and help spread the word!
– Ellen
Ellen Sviland-Avery joined the Nutricia team during the summer of 2014. She has extensive experience in pediatrics, metabolics and tube feeding. Prior to coming to Nutricia, she worked in home infusion. She has been a registered dietitian for more than 12 years. Her passion in pediatric nutrition started when she was in Birmingham working with children with neurodevelopmental disabilities and has continued throughout her career.
Published: 01/13/2017